Sterling Studios currently specializes mostly in
Web Design
. I have been running the business since about 1983 or so, starting out working on projects for friends and family.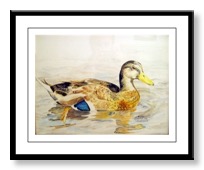 Some of my early works, done in traditional media, can be seen at the
Sterling Studios Online Museum
. At the museum there is also a link to an
online store
, which allows people to buy framed prints of some of these pieces.
I have also tinkered around with
Mac screen savers
,
Yahoo widgets
,
Mac games
, little piddly stuff for the iPhone, etc.
An avid amateur photographer, I have recently pared down my digital photo collection to a little more than 94,000 photos stored on my Mac and have probably at least another 2,500 or so in boxes and albums, shot with traditional SLR. Some of these photos are also posted in various
online galleries
.
Thanks for visiting my site.


---
Visitors:
View My Stats